Stahl Upfits
---
Since 1946, STAHL Scott Fetzer Company has been manufacturing durable, rugged truck bodies that provide years of dependable service. Throughout its history, STAHL has led the work truck industry with several innovations and enhancements, including the first galvanneal steel truck bodies and our exclusive lock-bolt construction.
View Stahl Trucks
---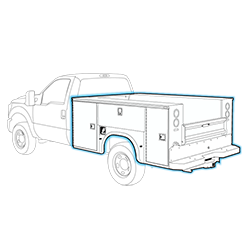 STAHL Service Body
STAHL offers your best choice in truck service bodies with our line of American-made truck bodies designed for standard- and medium-duty performance. Our truck service bodies offer ample storage, durable galvanized steel construction, enhanced security, and a wide range of standard and optional features to help you get the most out of your work truck.
View STAHL Service Body Upfits
---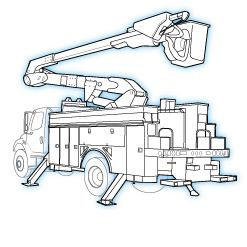 STAHL Crane Body
All the strength and durability of a STAHL service body, topped with an equally durable STAHL mobile crane. Maximum lifting capacities for STAHL mobile cranes are 3,200 lbs and 4,000 lbs and include automatic overload protection and unauthorized use security.
View STAHL Crane Body Upfits